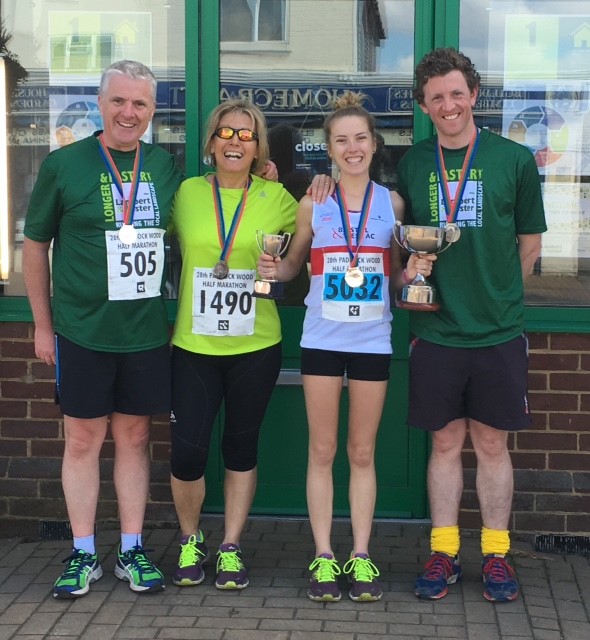 Team Lambert & Foster – Paddock Wood Half Marathon 2017
Team Lambert & Foster – Paddock Wood Half Marathon 2017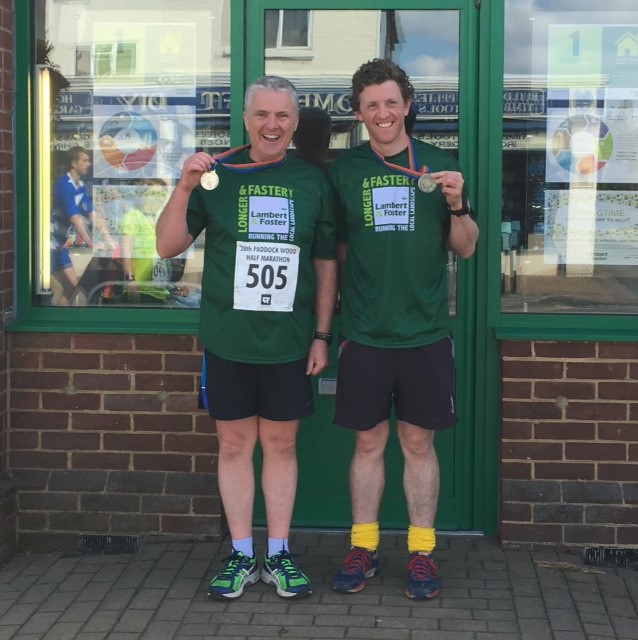 Four members of the extended Lambert and Foster family pulled on their trainers for the 2017 Paddock Wood Half Marathon which attracted 2100+ runners held in bright sunshine following a 13.1 mile route through the town and surrounding countryside.
Jon Booth headed home in 1hr 52mins and Alan Mummery returned in 2hr 11mins both achieving personal bests. It was a family outing for the Mummerys with Lucy finishing in 2hr and 2mins and daughter Daisy leading the way in 1hr 27mins finishing as 10th fastest in the ladies race and Best Under 23 which bagged her 2 trophies.
Huge thanks to the very vocal and cheerful supporters who supported the team which was very much appreciated by all concerned.
Next outing for our team will be the annual visit to seaside for the Whitstable 10k on Bank Holiday Monday in May.