Our famous Collective Sales are held three times a year at our dedicated sale field on the edge of Paddock Wood.
Collective Sales offer an opportunity for vendors to bring their unwanted goods to us for sale by auction to literally hundreds of buyers.
We can cater for virtually anything in these sales, including:
Farm machinery and equipment
Livestock equipment
New and used workshop tools and sundries
Building materials
Timber
Garden and landscaping tools and machinery
Shrubs and plants
Annually we hold a specialist sale of bygones and collectables at St Michaels, near Tenterden in Kent.
If you would like to enter items into the next sale, please refer to the forthcoming sales below.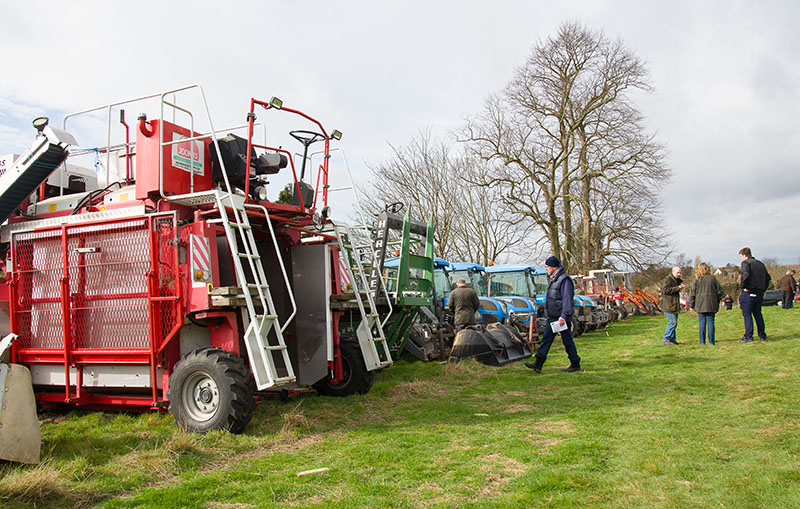 If you think you may have sufficient lots for a dedicated 'on-site' sale please refer to the dispersal sale page or contact our auction team.
For more information on all our auctions and sales, please contact the auction team on 01892 832325 or email auctions@lambertandfoster.co.uk
Forthcoming Collective Sales
WE WOULD LIKE TO LET YOU KNOW SOME CHANGES TO PAYMENTS ACCEPTED AT OUR AUCTION SALES:
The preferred method of payment is by personal (but not business) debit card for which there is no charge.
Business Debit and Business Credit Cards will still be accepted but will incur an additional charge of 2.5%.
Personal Credit Cards payments can only be accepted to a maximum of £500 from any individual purchaser at each sale. Payments will not be accepted on Credit Cards for purchases totalling more than this amount.
We can still accept cash payments to a maximum of £100 from any single purchaser at each sale, which includes all fees and charges.