As well as our permanent sale site at Paddock Wood, we are also able to arrange specialist Dispersal Sales on premises to suit clients' needs. 
These sales are held throughout Kent and Sussex and continue a long tradition of Lambert & Foster dealing with sales by auction. The experienced auction team provides a complete service, to include:
Attend site to catalogue entries
Produce catalogue and arrange local and regional advertising
On site sale preparation and sale day management
After sale support
Below are some of the dispersal categories we deal with but we can deal with virtually anything.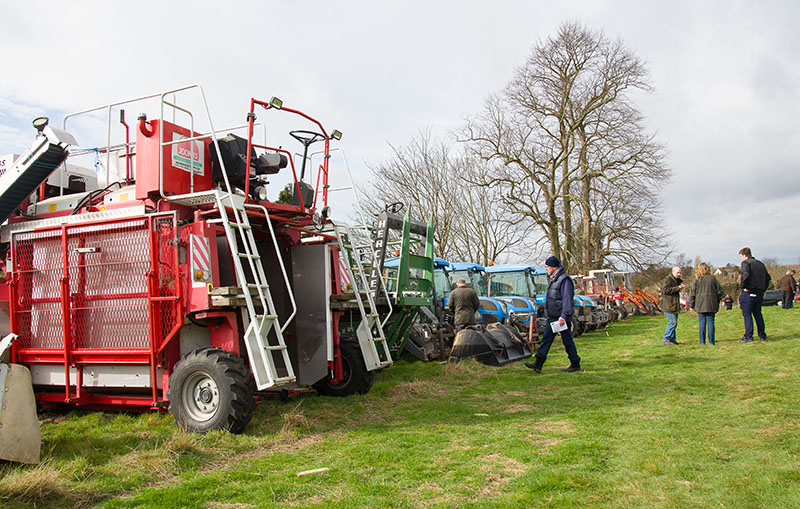 FARM MACHINERY & EQUIPMENT
We deal with many on-site specialist sales of farm machinery and equipment. Our experience in this area is unrivalled in the region.
We deal with many sales of the contents of commercial premises. Recent sales have included a boat yard and engineers workshop.
Whilst we no longer operate a livestock market, we are able to conduct specialist sales which has recently included the sale of a herd of Alpacas.
RURAL BYGONES & EQUIPMENT
We deal with specialist collections of rural bygones and equipment.
Forthcoming dispersal sales
WE WOULD LIKE TO LET YOU KNOW SOME CHANGES TO PAYMENTS ACCEPTED AT OUR AUCTION SALES:
The preferred method of payment is by personal (but not business) debit card for which there is no charge.
Business Debit and Business Credit Cards will still be accepted but will incur an additional charge of 2.5%.
Personal Credit Cards payments can only be accepted to a maximum of £500 from any individual purchaser at each sale. Payments will not be accepted on Credit Cards for purchases totalling more than this amount.
We can still accept cash payments to a maximum of £100 from any single purchaser at each sale, which includes all fees and charges.