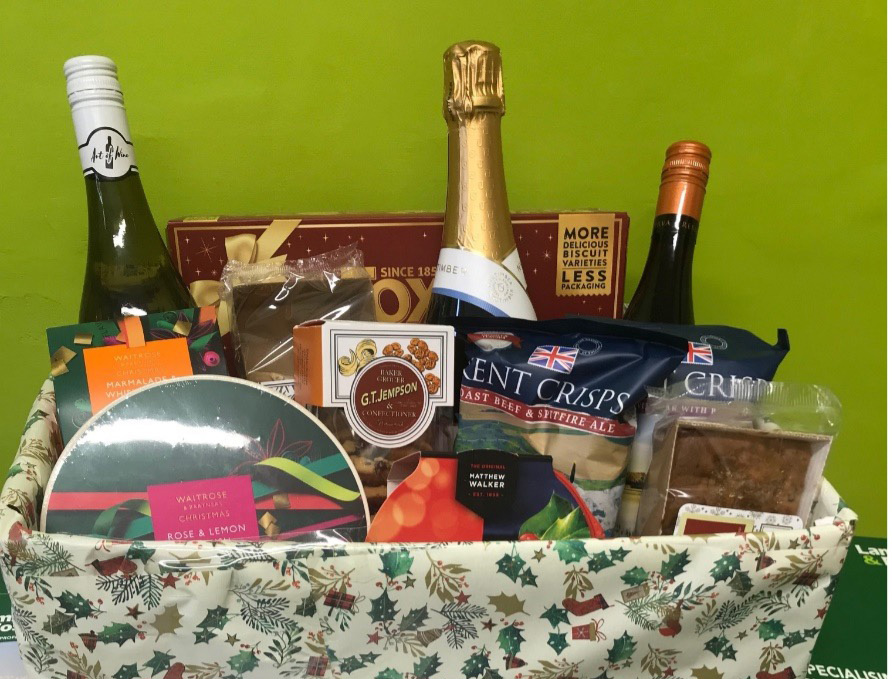 £110 raised for local Wadhurst charity
£110 raised for local Wadhurst charity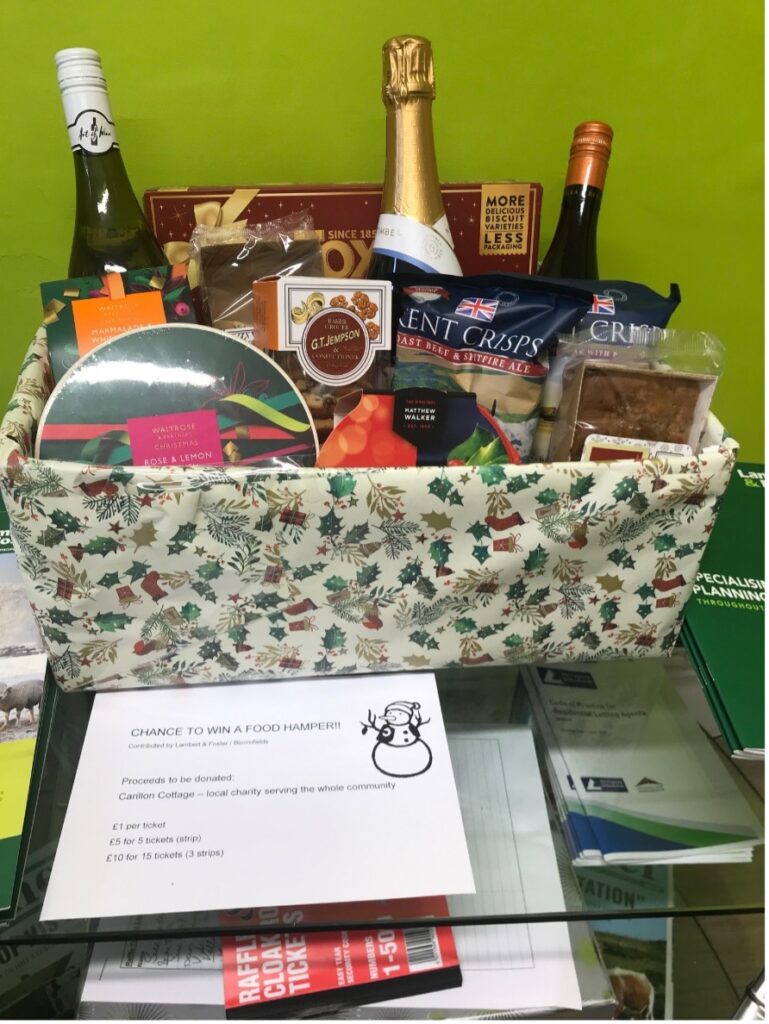 Lambert & Foster and Bloomfields are proud to announce that their Christmas Hamper raffle raised £110 for Carillon Cottage, Wadhurst, a local charity.
Carillon Cottage offers a wide range of services to benefit every social and age group within the community from young to old and is entirely self-funded. It is the hub for the area, providing a meeting place for local groups, Parish Council and MP's surgeries and offering both residents and visitors general advice and practical neighbourly help in an open and friendly manner.
More information can be found on their website >
It is staffed solely by volunteers and it was one of these lucky helpers that won the hamper in time for Christmas.